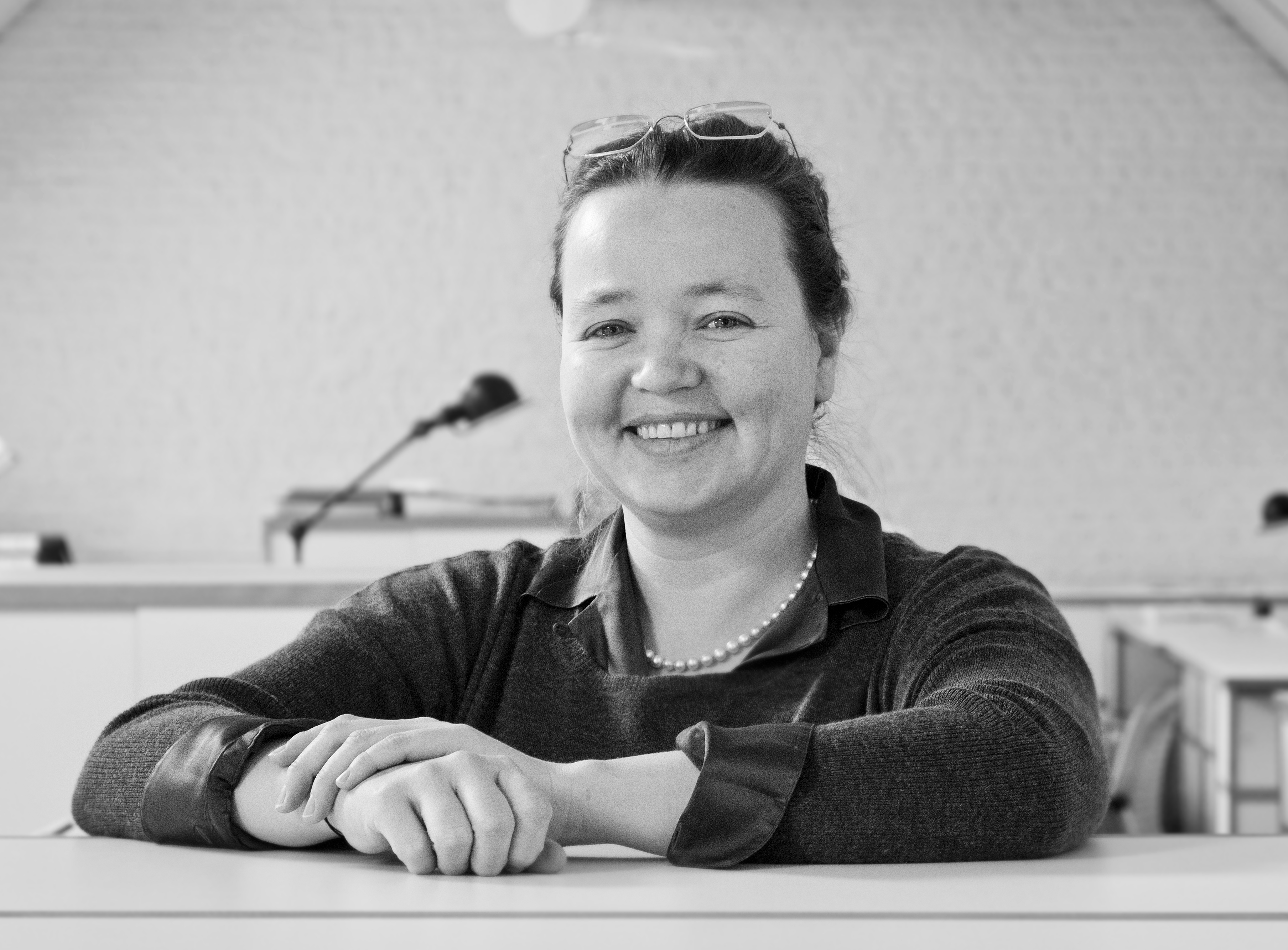 Åsa Decorte
Co-Administrator
Co-Administrator  –  Architect – Project director – BIM Manager.
Registered architect board of:
Belgium (Brussels and Walloon Brabant).
In charge of the management of the company, project management, BIM Manager, specifications and quality control.
Her career begins in parallel with her studies, as an associate at ATU architects in Brussels from 1994 to 1999. She gradually gets in charge of specifications writing and construction management for medium housing schemes and also, from 1999 to 2001, of the administrative management of this small practice.
After graduation, in parallel to her architectural activities, she develops her graphic designer activities up to 2001 in Brussels (Belgium) and up to 2007 in Puerto Rico (USA).
As a project manager for large commercial facilities at Soltero Muñoz & Associates, Architects, Planners & Engineers in San Juan (USA), she develops her skills in quality control, specifications writing, bills of quantities and cost estimates.
Åsa joins the team in April 2007. She is elected associate partner in 2008 and partner in 2010. Since April 2007, she is in charge of the coordination of the drawings and bills of quantity as well as the specifications for the new headquarters of the Council of the European Union in Brussels (BE).
She was among other things responsible for the project of the new administrative building for the European Spatial Agency (ESA) in Redu (Belgium) in 2016 and since 2017 for the project of a theatre on the site of Santa Claus village in Rovaniemi (Finland) and the Cash center for the National Bank of Belgium. She recently became responsible for the project of Administrative Centre for the Province of Namur and is in charge of the POSITEC headquarter in Suzhou, China.
Since June 30, 2020, she is co-administrator of the company with Ghislain André.
Co-Administrator of SAMYN and PARTNERS with Ghislain André since the 30th of June 2020. Administrator and member of the executive board (on behalf of Philippe SAMYN and PARTNERS) of the association PLAIN-PIED (specialised in accessibility and pedestrian mobility).
Elected administrator of SECO Belgium scrl on the 1 June 2017.
Responsible with Denis Mélotte for the libraries, standardisation, and specifications.
Reponsible for internal workshops.
Architect (Bachelor's and Master Degree) at Institut Supérieur d'Architecture Victor Horta Brussels, 1999.
Permisos y Reglamentos Ambientales from Puerto Rico University, San Juan USA (2006).
Executive Master in Management – Solvay Brussels School, 2016-2017.
BIM, integrated design and management – UCL, 2018.
Ixelles (BE) – July 24th 1973.
Prix Legs René Serrure 1996.
French, English, Spanish, (Dutch, Swedish).
Major projects as team leader:
EUROPA * – New headquarters of the Council of the European Union, Residence Palace.
Client: Belgian Buildings Agency.
Type of project: Refurbishment and Extension.
Location: Brussels (Belgium).
Total budget: 321,000,000 €.
Area: 70,027 sqm, completed.
EUROPEAN SPATIAL AGENCY (ESA) – REDU
Client: European Spatial Agency.
Type of project: New administrative building.
Location: Redu (Belgium).
Total budget: 3,222,800 €.
Area: 1,563.97 sqm, ongoing.
THE ARCTIC CIRCLE THEATER – ROVANIEMI (FI)
Client: Unique Entertainment OY.
Type of project: Theater, holographic space, cafeteria.
Location: Rovaniemi (Finland).
Total budget: 4.200.000 €
Area: 1.680 m², ongoing.
ADMINISTRATIVE CENTER FOR THE PROVINCE OF NAMUR
Client: Province of Namur
Type of project: New office building, Design & Build ,invited competition, 1st prize
Location: Salzinnes, Namur (Belgium)
Budget : 16.300.000 €
Area : 10.333 m², ongoing.
CONSTRUCTION OF A NEW CASH CENTER IN ZELLIK (01/650)
Client: National Bank of Belgium
Type of project: automated cash handling, laboratories and office
Location: Zellik (Belgium)
Area: 10,000 m²; preliminary draft.
* Joint work
Document nr E21-05-24_GB Issue of 2020-07-15