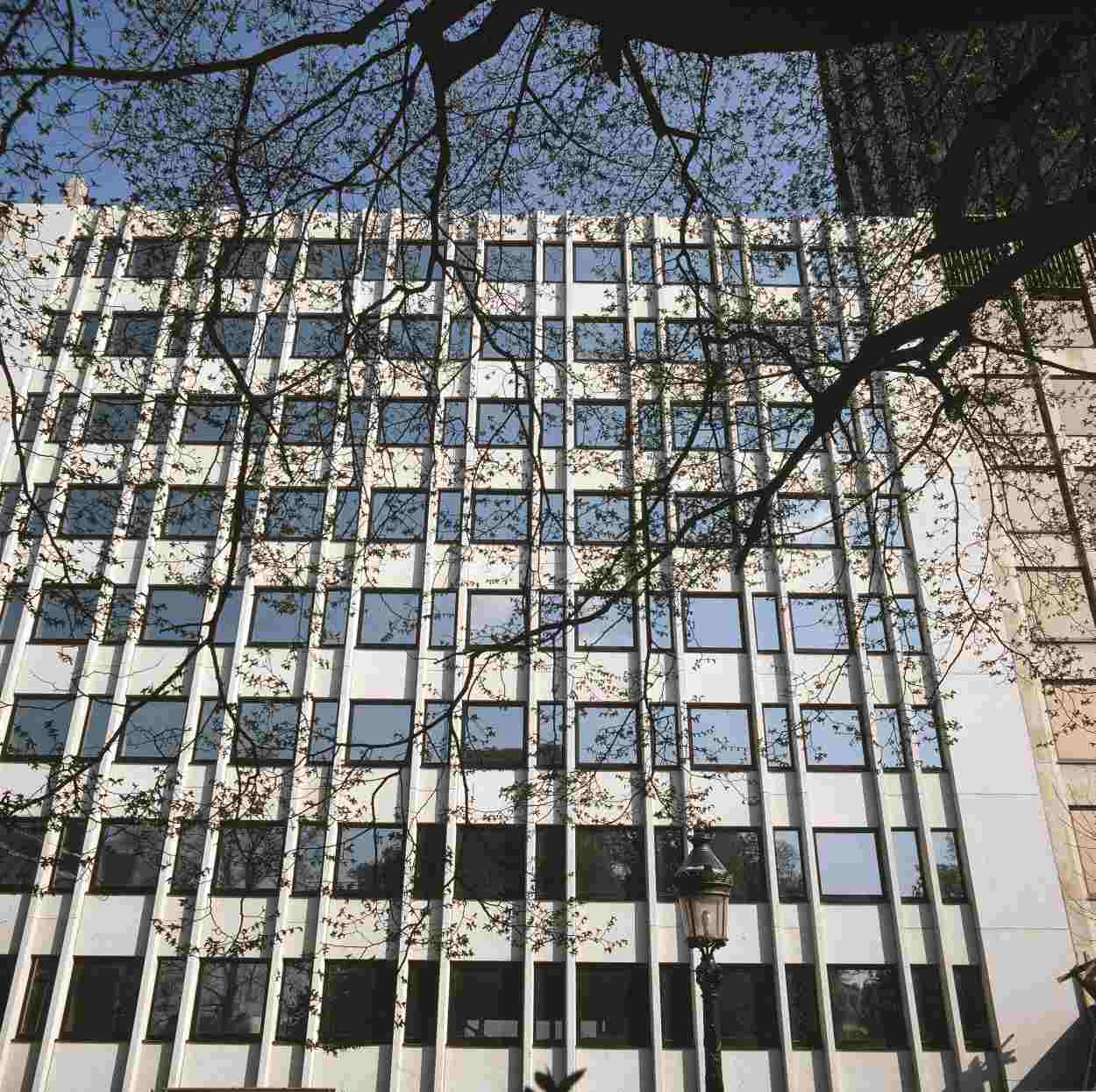 047-SMAP – OMOB insurance company
Headquarters and social housings
avenue de l'Astronomie19
Brussels
BELGIUM
13,500 sqm. (1980-1983); (01-047).
– Architecture
– Conceptual energy plan
– Construction management
– Cost control
– Interior design
– Mechanical, electrical, plumbing engineering
– Project management
– Quantity surveying
– Structural engineering
2003.03.14 
The headquarters of the SMAP-OMOB Insurance Company, through the intermediary of SIMAK, is one of the team's first significant projects. Three aspects of the project are particularly noteworthy : the integration of social housing, the suspension of vast glass-enclosed gardens and working atria.
The civil engineering for the project is also of interest, particularly the excavation of the basement subsequent to the laying of the floor on the ground level.
Architecture and Engineering: Philippe SAMYN and PARTNERS All projects are designed by Philippe Samyn who also supervises every drawing
 Structural Engineering: Philippe SAMYN and PARTNERS with SETESCO (sister company 1986-2006) or INGENIEURSBUREAU MEIJER (sister company since 2007) if not mentioned
Services engineering: Philippe SAMYN and PARTNERS with FTI (sister company since 1989) if not mentioned
01-047
BUILDING FOR SIMAK, BRUSSELS.
Client:
SIMAK.
Architecture:
B. Colin, J.P. De Graef, R. Delaunoit, L. Hens, P. Housieaux, N. Laporte, M. Vandeput.
In association with A.J. DE DONCKER, architect.
Structure:
Ph. Samyn
Services:
The contractors.
---
For plans sections and elevations, please refer to the archives section of the site available from the "references" menu.