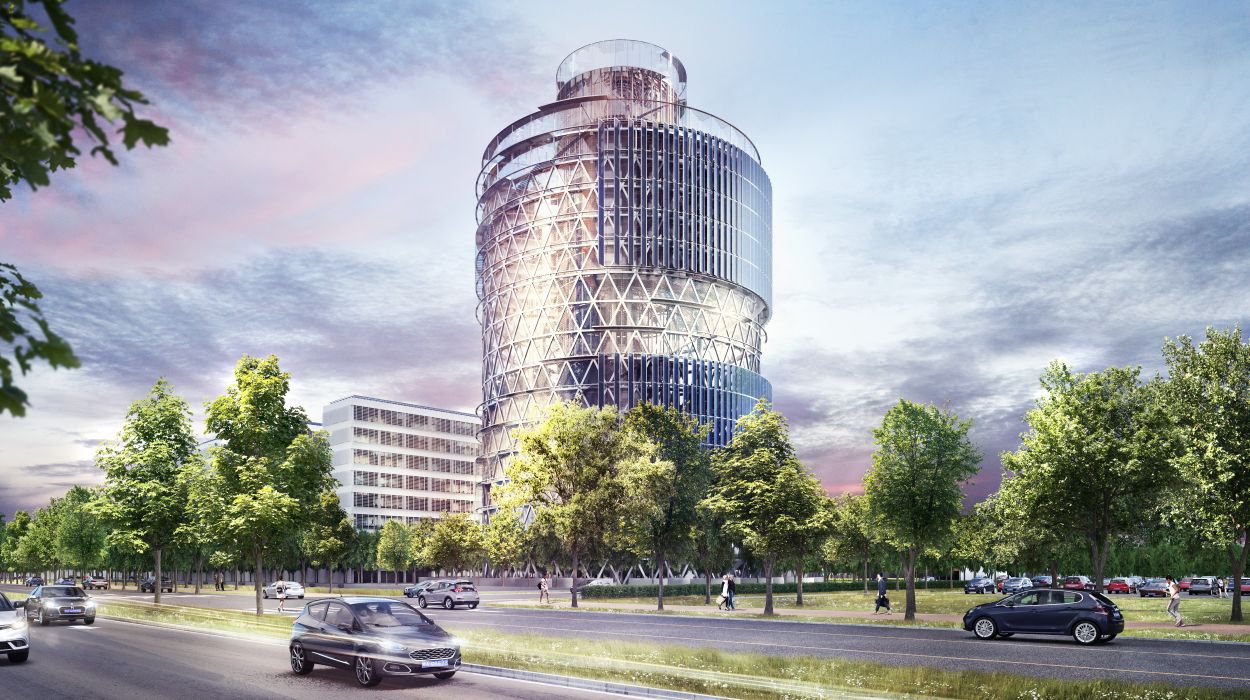 664-2 – POSITEC SUN MACHINE
Suzhou (China)
31°17'27.8''N/120°45'32.9''E
Building: 15,000 m²; 2019- ; (01/664-2)
Master plan and landscape
Site history
Microclimate
Hydrogeology
Architecture
Interior layout
Landscaping
Structural engineering
Building services engineering
Building physics
Air quality
Natural lighting
Acoustics
Signage
Accessibility
Fire safety
Intrusion security
Based in Suzhou, Positec is the world's leading business innovator in the field of handy tools: small, practical and smart. Its constant expansion has now led to a need to reorganise its administrative and technical campus adjacent to its production facilities, and the construction of a new head office.
This is the second project for SAMYN and PARTNERS in China, following the Lujiazhi cultural centre, Zhoushan.
In the first instance, the design of the new headquarters meant designing the site plan for the development of the whole campus (see 01/664-1).
The head office is a vertical village in the form of a hollow ring built up over 20 levels each 4.5 m in height, largely composed of voids. It contains two five-level structures, each formed of two 120° segments of the ring containing offices and laboratories.  They float on the edge of the cylinder from the 2nd to the 6th level and from the 11th to the 15th level and have natural lighting and ventilation.
A forum is suspended at the heart of the tower on level 9, with level 7 reserved for informal work in an open air garden, the level 18 for a 150 seat auditorium and levels 16 and 20 for terrace gardens.
On the edge of the central void, two lifts surrounded by suspended staircases serve each level.
The whole is contained in a very fine cylindrical structure in steel trellis, around which wind two external spiral staircases.
Highly transparent nets of stainless steel, fitted of mosquito nets which are also transparent, surround all the internal spaces of this large hollow volume.
Two half-cylinders of photovoltaic cells, each 22.5 m high, follow the trajectory of the sun. They thus produce the electrical power required for the building while shading the office zones.
Here, the gardens of the "humble administrator" of Suzhou are the reference. The ring walkways and wooded centres on each level respond to the ground floor garden with its water features, as do the internal suspended gardens on levels 7 and 9 and the rooftop gardens on levels 16 and 20.
The project is intended to be energy neutral and is aiming for "outstanding" BREEAM certification.
© Models: Jean-Michel BYL