© Picture : Quentin Olbrechts (SAMYN and PARTNERS)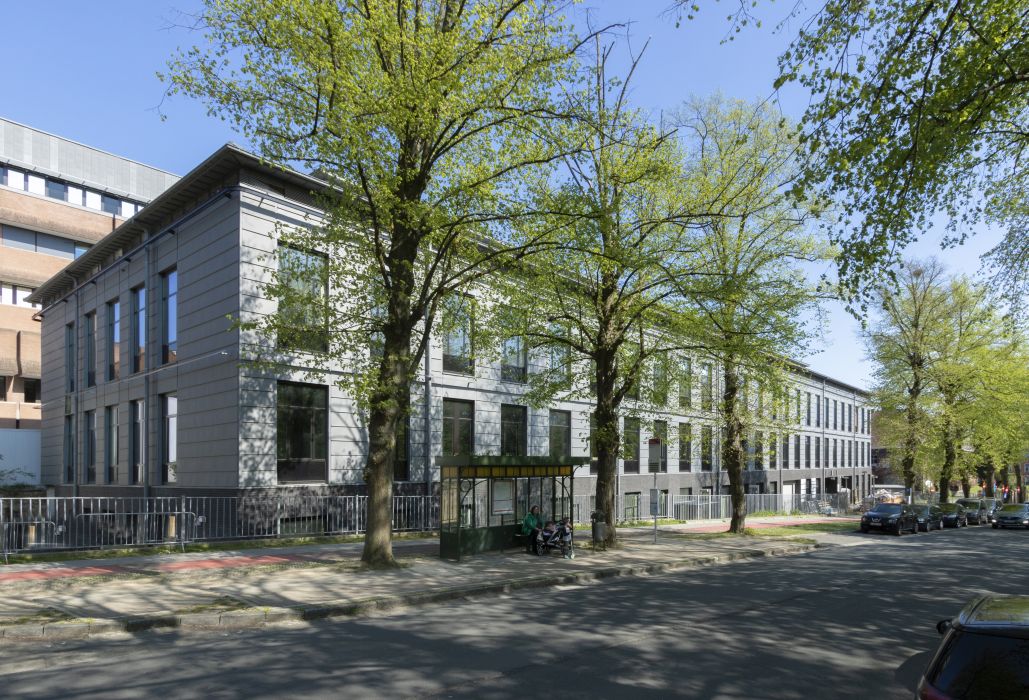 312-10 BRUGMANN HOSPITAL – H. VIS BUILDING
9 645 m² ; 2004 – 2019 ; (01/312-18).
Landscaping.
Architecture.
Interior design.
Structural engineering.
Structure of the project.
Project management.
By incorporating the HUDERF (Queen Fabiola Children's University Hospital) into the process for streamlining the site, the OSIRIS joint multi-phase project seeks to intensify the restructuring programme launched in 1995, while highlighting the original composition of the architect Victor Horta.
Located along avenue J.-J. Crocq, in direct contact with both the HUDERF and Brugmann Hospital, a new multi-purpose building offers a new setting for certain HUDERF activities currently subject to cramped conditions: emergencies, operating area, one-day surgery facilities, child psychiatry, offices, residents' accommodation. As the new unit is close to the HUDERF, a direct connection is possible at two different levels.
Part of the new building is also occupied by a neonatal clinic at Brugmann Hospital, directly and horizontally connected to the existing maternity clinic built in one of the new hospital wings (Phase 1). Separate access is also provided for visitors via the site.
The outline of H. VIS Building, seen from avenue Crocq, is an extension of the outline of the Queen Elisabeth Medical Foundation, now enjoying listed status.
The composition and materials for the H. VIS building facade are in keeping with those used for the new Brugmann hospitalisation wings (Phases 1 and 2), thus ensuring the architectural unity of the site's restructuring programme: zinc facade cladding, French-windows, zinc roof with a horizontal strip of windows and vents, black brick base.
---
For plans sections and elevations, please refer to the archives section of the site available from the "references" menu.