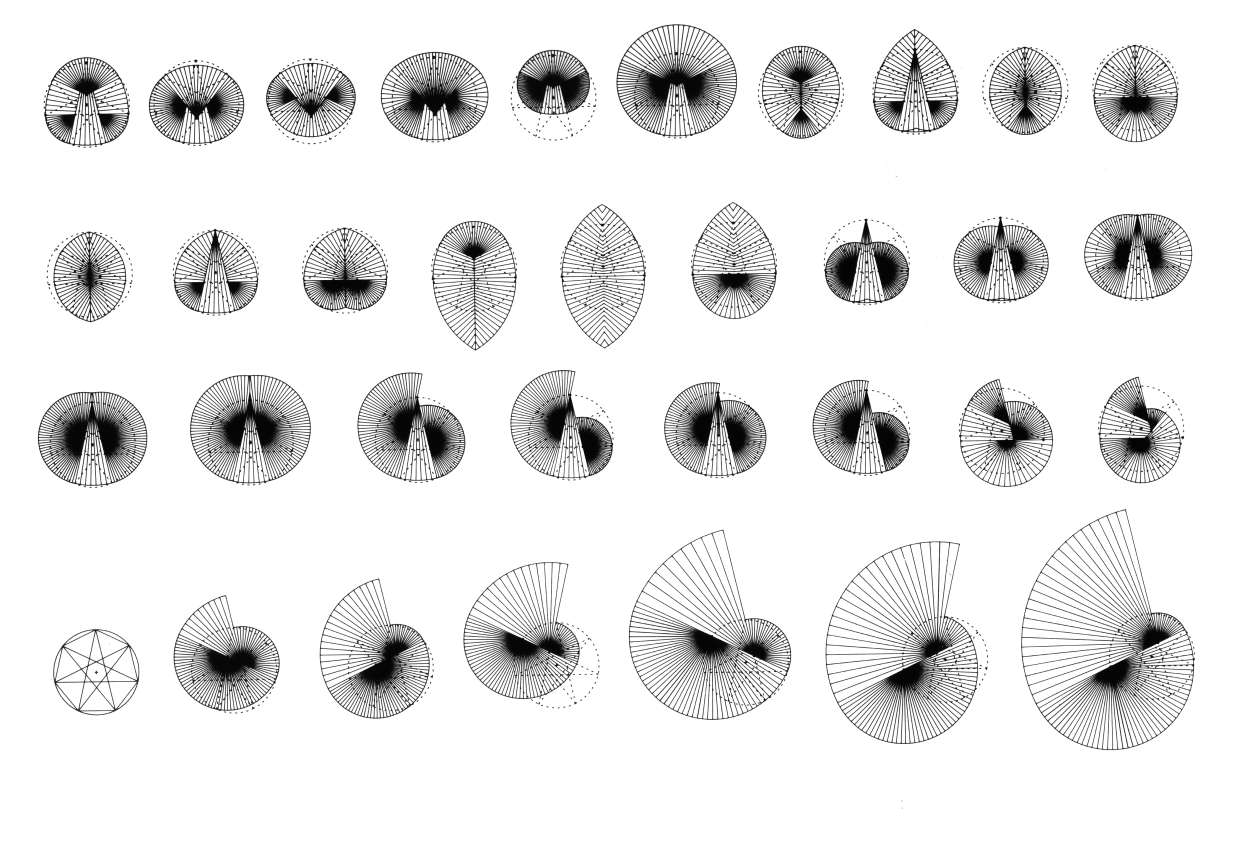 03/206 – b-Ovals
BELGIUM
(1991); (03-206).
2003.02.03
Geometry, materials, structure and form ; for us, these are the precepts on wich architecture may be related to site.
our search for regulating designs, it is natural that we work, above all, with geometry.
The geometry of folds an tears, or drawings composed of circles on heptagons and pentagons, represented here, are examples of such work.
(1991); (03-206).
---
For plans sections and elevations, please refer to the archives section of the site available from the "references" menu.