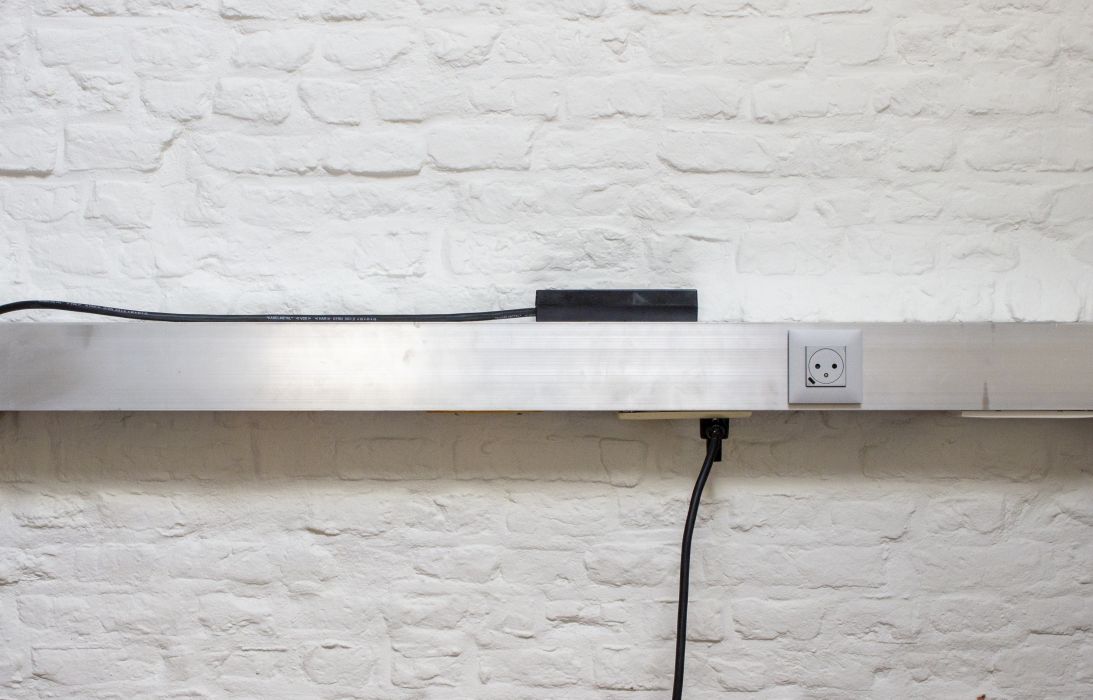 03-470_ELECTRICAL TRUNKING
2021; (03/470)
Trunking fixed to a vertical wall to supply electrical and data outlets of all kinds can be made at a lower cost, both financially and environmentally, by using a 100 mm square tube in 2 mm thick natural aluminium (not anodised).
It has regular openings on the lower horizontal face, for use both for pulling wiring through and to install outlets.
Protected from dust, these can duly be connected up to the equipment in an well-organised manner.
Philippe Samyn invented this device on 2021-01-20 for the new ULB applied sciences building on its Plaine campus in Ixelles, Brussels (01/570).