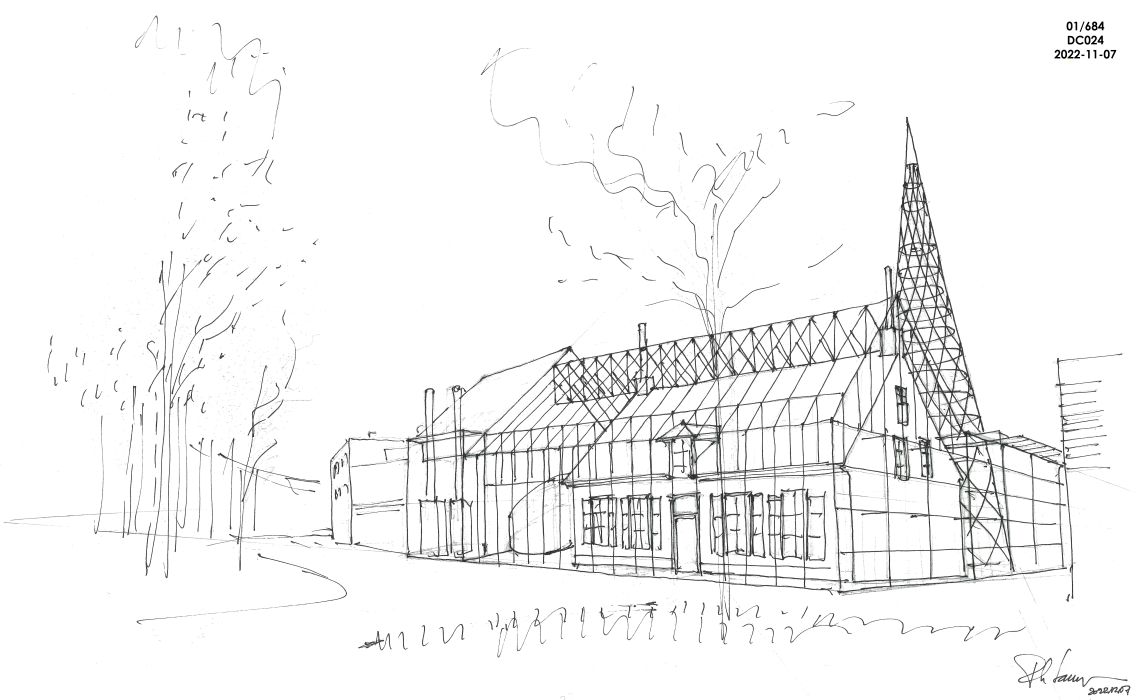 684 – GLASS MUSEUM EXTENSION IN LOMMEL
Lommel, Belgium                                                                                                                                   
51°13'51,35''N/5°18'30,21''E
2022-; (01/684)
Following the success of the  Glass Centre(1), the town of Lommel decided to extend it and, in particular, to showcase the glass artists' kilns, which are currently in the basement.
The listed 'Huis Aerts' is retained and the awkward building that connects it to the tourist centre has been reduced to just its structure. The whole complex is enclosed in a large glazed construction connected by a flat roof to the Glass Centre.
The glass artists' kilns are on display in front of the existing tourist centre.
(1) our "GlazenHuis" project, 01/469, 2004-2007