© Drawing : SAMYN and PARTNERS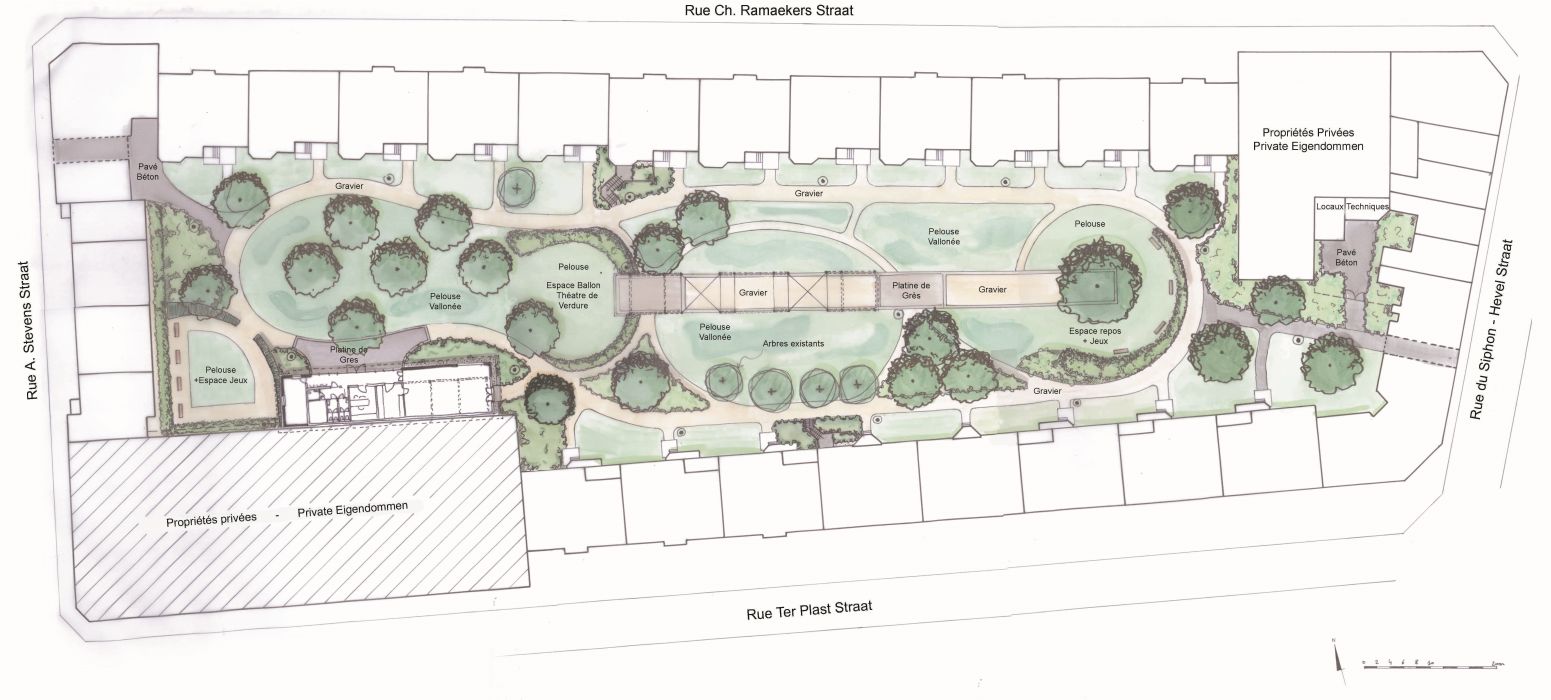 519 – OASIS PROJECT – RAMAEKERS CITY BLOCK RESTAURATION
Laeken, Brussels (Belgium)
50°52'56,01''N/4°20'40,14''E
250 sqm and 0.75 ha landscaping; 2006 – 2011, (01/519)
This project follows project 01/055, a complete refurbishment of the Ramaekers block (254 dwellings; 22,730 sqm; 1978 -1983).
Urban design
Landscaping (with JNC International)
Architecture
Interior design
Structural engineering
Mechanical, Electrical, Plumbing engineering
The Ramaekers city block, located in Laeken, houses 800 people in 254 social dwellings refurbished in the 1980's. The Oasis Project was developed as part of the district contract "Léopold à Léopold", run by the Foyer Laekenois/Lakense Haard and in concertation with the non-profit organization Bravvo and the inhabitants. It consists in the restructuration of the internal green zone of the Ramaekers city block and developing a small community centre.
The renovation plan includes several parts:
New space allotment following the needs of different user categories: rest areas for elderly, playgrounds for children of various ages, etc.;
New plantations (trees, hedges, shrubberies);
New public lighting system;
New external floor covering and drainage;
New fencing;
Refurbishment of central pergola.
The new community centre is built on the major refurbishment and extension of the previous technical building, increasing its surface from 158 to 250 sqm. Most of the existing construction elements are maintained and extra spaces are added.