© Drawing : SAMYN and PARTNERS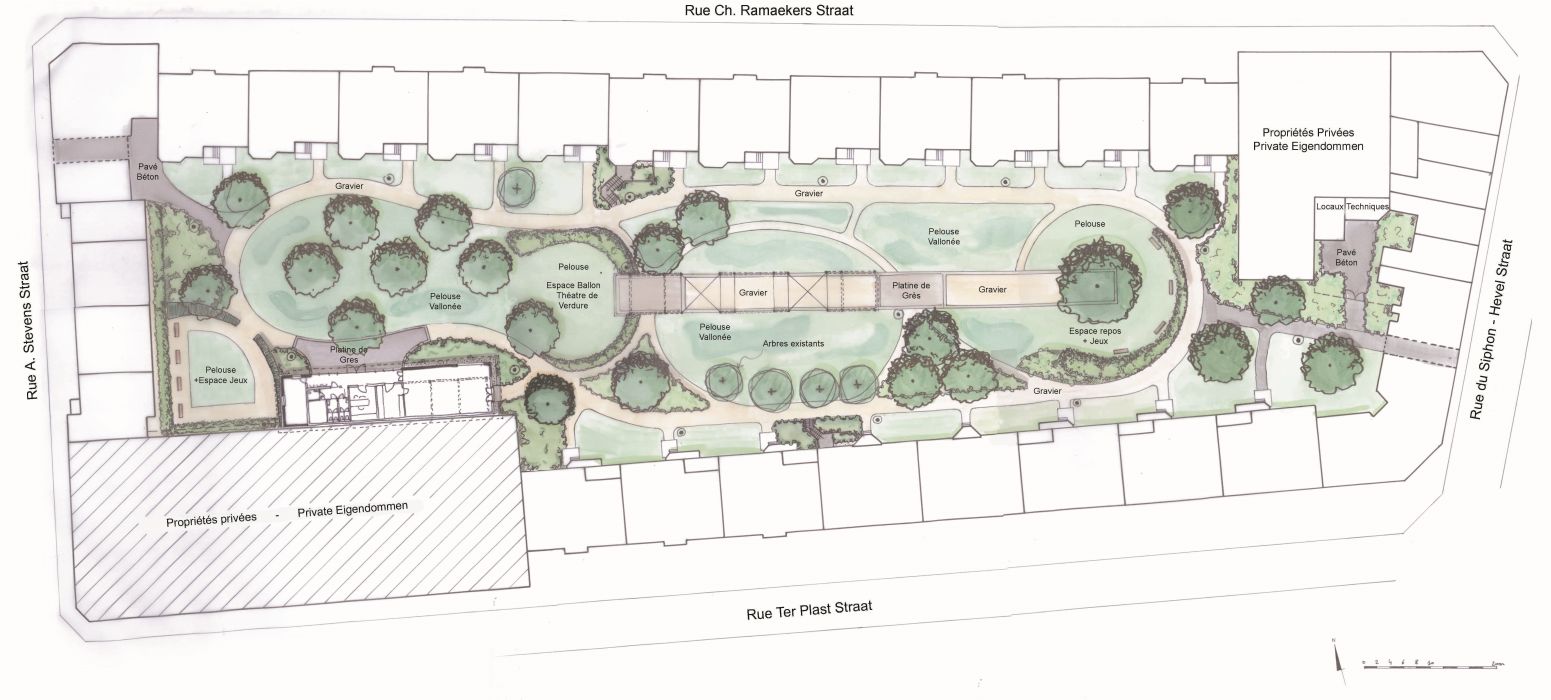 519 – OASIS PROJECT – RAMAEKERS CITY BLOCK RESTAURATION
Laeken, Brussels (Belgium)
50°52'56,01''N/4°20'40,14''E
250 sqm and 0.75 ha landscaping; 2006 – 2011, (01/519)
Urban design
Landscaping (with JNC International)
Architecture
Interior design
Structural engineering
Mechanical, Electrical, Plumbing engineering
The project consists in restructuring the internal green zone inside the Ramaekers city block, which houses 800 persons in 254 social dwellings.  These apartments have been refurbished in the years 1980. 
The renovation project includes several parts:
New space allotment following needs of different
user categories: resting zone for elderly,
playgrounds for children of various ages, etc.
New plantations (trees, hedges, shrubberies),
New public lighting system,
New external floor covering and drainage,
New fencing,
Refurbishment of central pergola.
The project includes also the complete refurbishment of the community centre, with an increase in surface from 158 to 250 sqm.  Most of the existing construction elements are maintained and extra spaces are added.