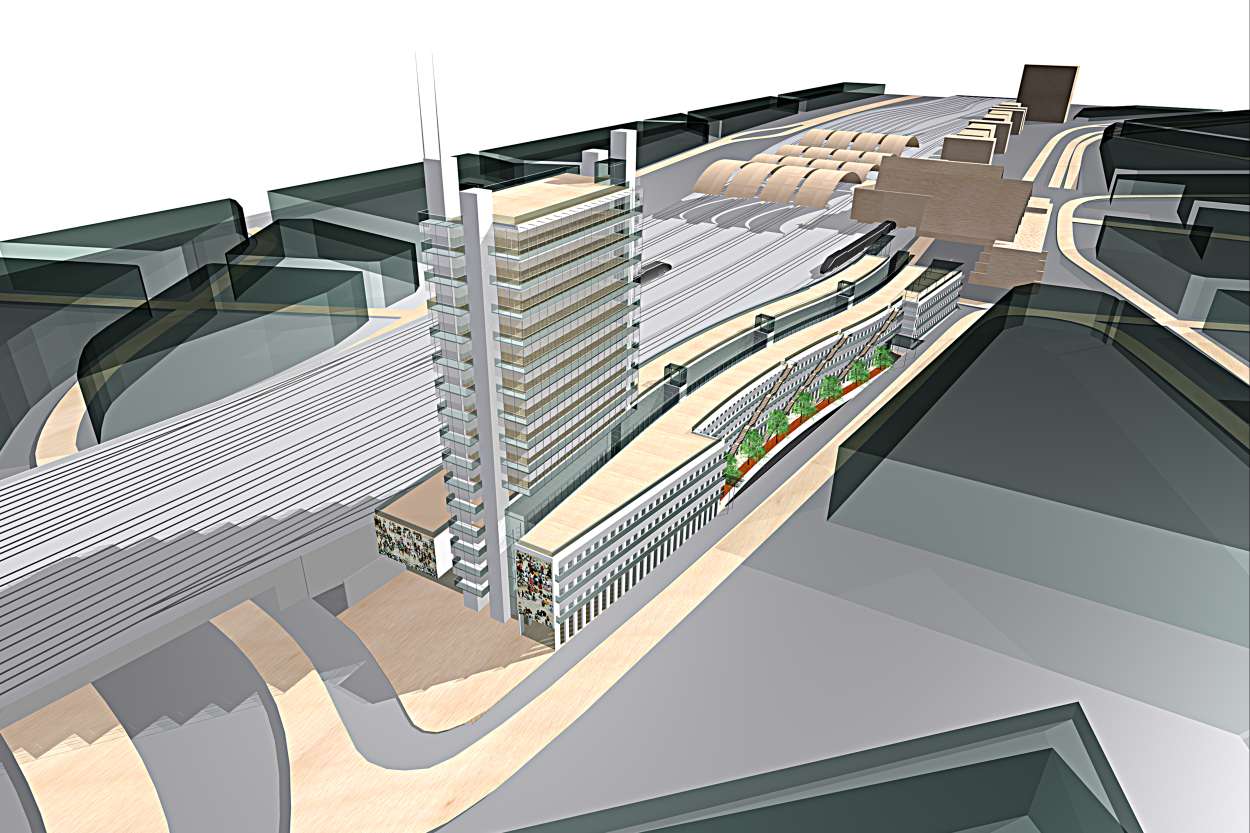 414-Vlaams administratief centrum
BELGIUM
21.000 sqm (2001); (01-414).
Open competition
– Architecture
– Civil engineering
– Programing
– Project management
– Quantity surveying
The programme for the "Vlaams Administratief Centrum" mainly consists in offices and various communication functions. The administration is interested in erecting a friendly building, broadly open to the public. The planning regulations must be strictly followed, and set very strict limits on the available options.
The building site lies 6 metres below the train tracks leading to the Leuven train station.
The project consists of a high, rectangular building with 10 levels set atop the front part of a 5-level building that runs along the tracks. The space between the latter and the large supporting wall shared with the railway facilities forms the main lobby of the building complex. The tower matches the provincial administration tower located almost symmetrically with regard to the roof of the station and along the same set of orthogonal axes. The gable of the 5 stories base building along the tracks is also perpendicular to the main axis of the station.
All of the working areas are lit naturally and can be ventilated likewise. The integration of underground car parks is an important element of the composition. All offices are equipped with casement windows and balconies, for practical reasons as well as for climatic and safety reasons. 
Document E41_01/414 -En Issue of 2001-12-12
21.000 sqm (2001); (01-414).
---
For plans sections and elevations, please refer to the archives section of the site available from the "references" menu.