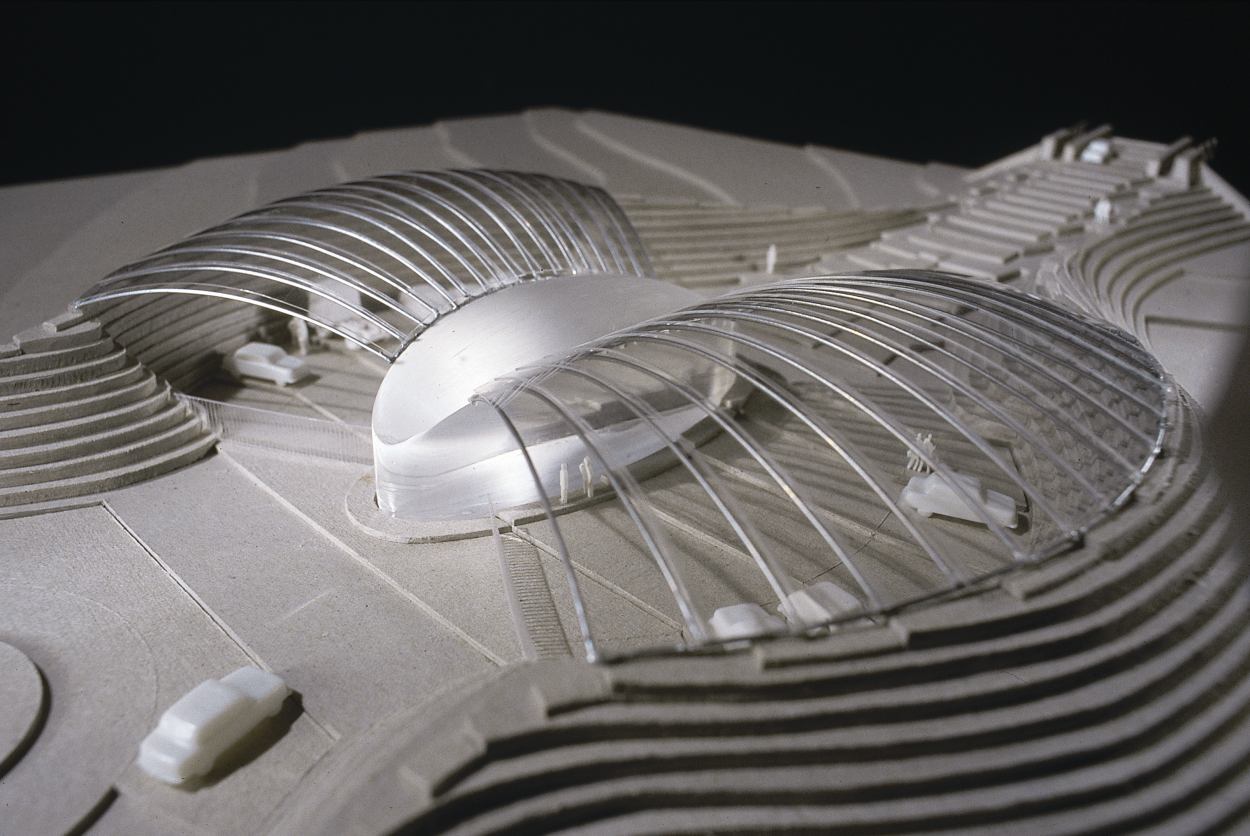 374-Reception and checkpoint – Fina Research
Feluy
BELGIUM
924 sqm. (1998); (01-374).
– Architecture
– Cost control
– Landscaping
– Special services
FINA wishes to move the reception of its research facility in Feluy, and reinforce the access control, by installing a checkpoint at the entrance of the site.
The existing access from the National road is situated in a green belt according to the zoning regulations. Hence, the building must be integrated in the undulating landscape. As a result, it is located between green banks, reducing the exterior views on the new construction. It is placed in the axis of the private road joining the bridge and the National road. Its oval plan splits the circulation of the vehicles entering and leaving the site.
A large awning protects the visitors stopping at the gate. It is made of bent steel tubes, bearing the laminated glass roof system.
The curved façade and roof of the lodge is made of glazed panels for the public part and aluminium for the private and technical part.
Document E41_01/374 -En Issue of 2005-01-13
Architecture and Engineering: Philippe SAMYN and PARTNERS All projects are designed by Philippe Samyn who also supervises every drawing
Structural Engineering: Philippe SAMYN and PARTNERS with SETESCO (sister company 1986-2006) or INGENIEURSBUREAU MEIJER (sister company since 2007) if not mentioned
Services engineering: Philippe SAMYN and PARTNERS with FTI (sister company since 1989) if not mentioned
924 sqm ; 1998 ; (01/374).
---
For plans sections and elevations, please refer to the archives section of the site available from the "references" menu.