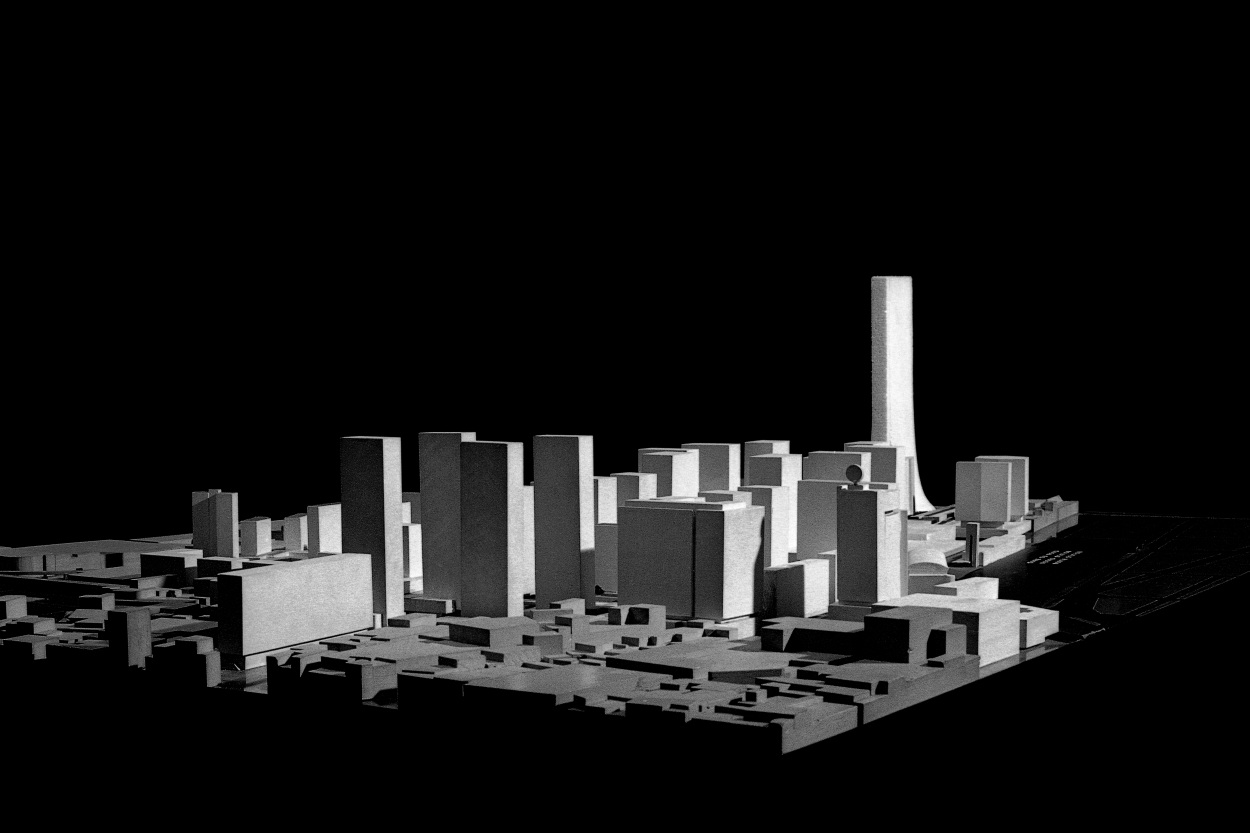 001-Wing building, mixed use high-rise building
North Business District
BELGIUM
(1970); (01-000).
2003.02.03 
The 60-storey tower defines the skyline of the business district's main avenue.
The lower floors of the tower are for commercial use, above which is office space. The upper floors of the tower house a hotel and apartments.
The structure of the tower is designed for maximum bending and torsional stiffness. Three dimensional drawings of the tower were produced on the CDC computer of brussels University in December 1970. A comprehensive structural analysis for the tower was carried out on the large Main Frame computer at MIT (Massachussetts – USA) in February of 1972, confirming the efficiency of the structure. 
Analysis of a 60 stories building, retculated membrane bearing wall, Massachusetts Institute of Technology.
Master of science in Civil Engineering thesis, Ph.SAMYN, July 1972 (Massachussets Institute of Technology, Boston – USA).
Batiments élévés en milieu urbain, villes verticales et spatiales, Review of the Royal Belgian Society of Civil Engineers (SRBII), n°1/2, February 1973, pp. 15-26 , (Belgium).
Densité de population et hauteur des constructions ; Travaux, February 1974, pp. 25-31 ; (France).
" Les systèmes structuraux et les programmes des immeubles de grande hauteur ", Review of the Royal Belgian Society of Civil Engineers (SRBII), n°5/6, June 1975, pp.89-104 ; (Belgium).
---
For plans sections and elevations, please refer to the archives section of the site available from the "references" menu.