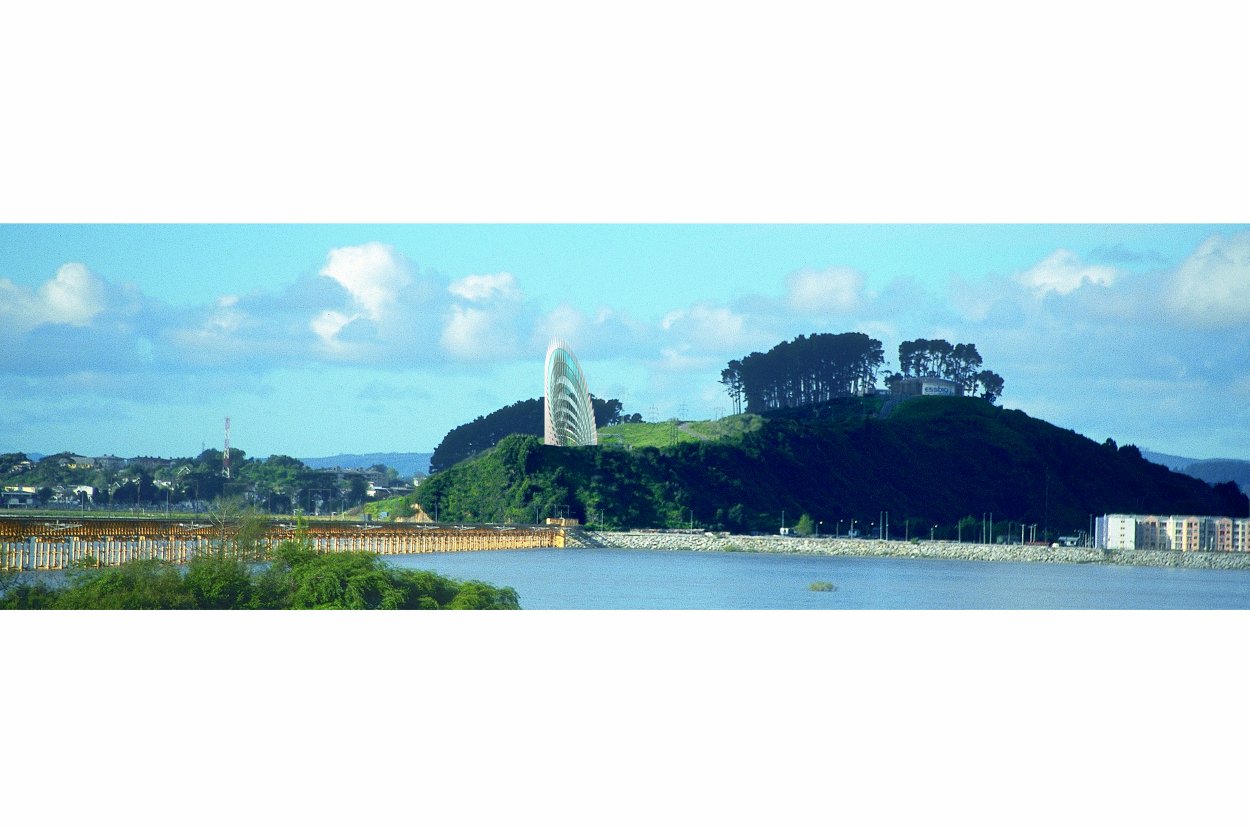 437-Chapel on the Bio-Bio
Conception
CHILE
110 sqm; (2002); (01-437).
At design stage
– Architecture
– Landscaping
– Structural engineering
Under the impetus of the ETEX-PIZARREÑO group, a number of companies generously sponsored the construction of an area for ecumenical meditation on Mount Chepe, on the banks of the Bio-Bio River in Concepción.
The construction is a large sundial consisting of 41 vertical bands, 24 minutes apart, crossed by a series of elliptical ring segments corresponding to the sun's path on 21 June, July, August, September, October and November. The vertical cylinder and the oblique surface of the elliptical cone on the roof are encased in a glass wall. 
Document E41_01/437 -En Issue of 2003-03-11
Architecture and Engineering: Philippe SAMYN and PARTNERS All projects are designed by Philippe Samyn who also supervises every drawing
Structural Engineering: Philippe SAMYN and PARTNERS with SETESCO (sister company 1986-2006) or INGENIEURSBUREAU MEIJER (sister company 2007-2015) if not mentioned
Services engineering: Philippe SAMYN and PARTNERS with FTI (sister company since 1989) if not mentioned
01-437
CHAPEL, CONCEPCION (CL).
Client:
PIZARREÑO SA et MINVU-CONCEPTIÓN.
Architecture:
Partner in charge : Q. Steyaert.
Associate : L. Fonteyn.
Structure:
Samyn and Partners
110 sqm, 2002- ; (01/437).
---
For plans sections and elevations, please refer to the archives section of the site available from the "references" menu.