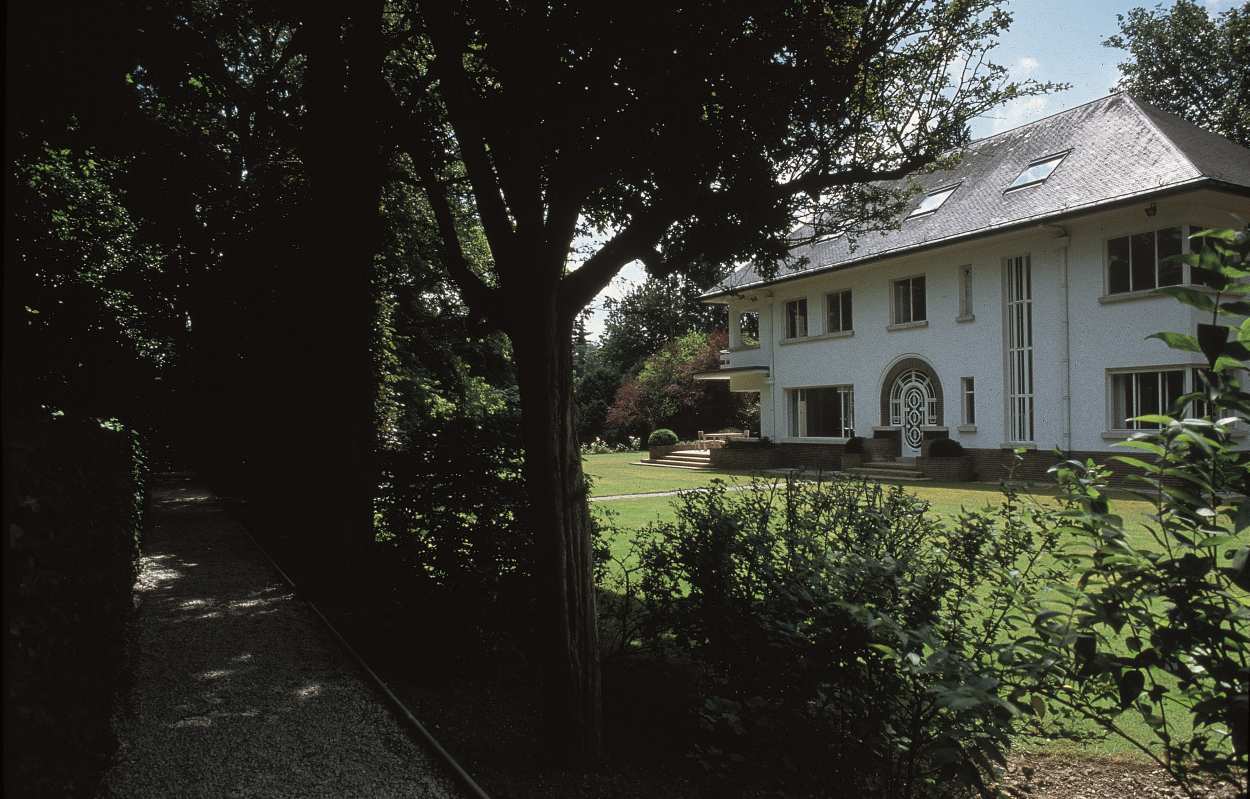 289-House at Lansrode Dreef
LANSRODE DREEF
Sint-Genesius-Rode
BELGIUM
(1993); (01-289).
– Architecture
– Construction management
– Cost control
– Interior design
– Landscaping
– Project management
– Quantity surveying
– Structural engineering
The house is built by an unknown, but talented, architect in the years 30.
It is told the terrace and the swimming pool were added in the end of the 60's by Jules Wabbes.
It is still in outstanding building physics conditions, in 1993, when the restoration and transformation work is carried. 
Great care has been taken to save any original item.
Missing elements such as ceramic tiles and ironmongery elements have been replaced by second hand elements found in buildings of the same period.
The modifications on ground and first floor are minimal : the suppression of a redundant door to the living room; the incorporation of a service terrace to the kitchen, and a new master bedroom as the existing finishes and fittings were unfortunately destroyed. 
The major extension concerns the attic where the tie-beams of the wooden key-post roof structure have been raised to provide a 2 m clearance; the roof has also been insulated and plastered such as to provide 100 m² of private office space. 
The basement, which all rooms enjoy day light, has also been fully restored.
The garden has, finally, been totally redesigned.
© Laurent BRANDAJS (picture of stairs)     
 600 sqm (1993); (01-289).
---
For plans sections and elevations, please refer to the archives section of the site available from the "references" menu.